The file folders pertaining to the members of DangerWatch and the Union of the Snake are among the most carefully guarded secrets in the world. Assassins, spies, and some of the world's finest soldiers, to the world at large, much about them is a mystery.

Funny that these files would just be left lying around like this ...

NOTE: This page is for General Dante "War Dog" Garrett who leads DangerWatch on the same world as The Line. If you're looking for the General Dante "War Dog" Garrett that leads Dangerwatch on the world of Project Wildfire, you'll have to look elsewhere.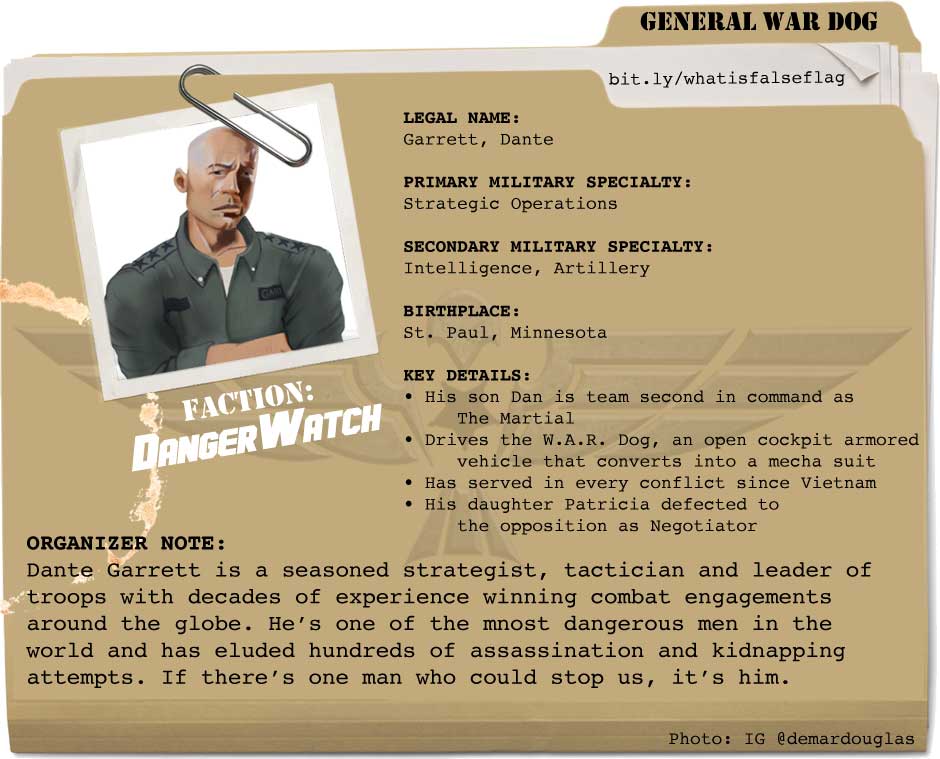 LEGAL NAME:
Garrett, Dante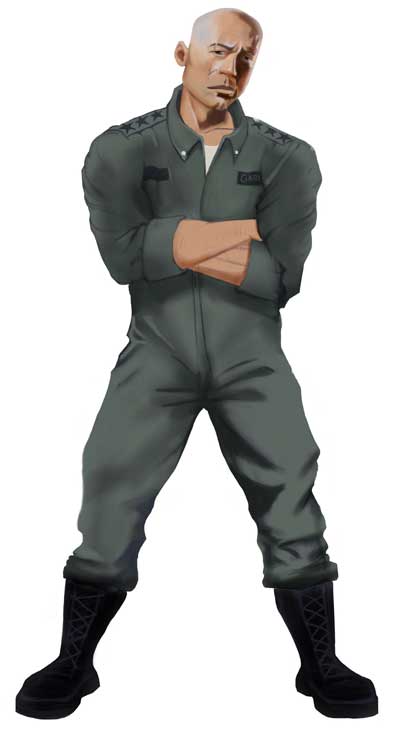 PRIMARY MILITARY SPECIALTY:
Strategic Operations

SECONDARY MILITARY SPECIALTY:
Intelligence, Artillery

BIRTHPLACE:
St. Paul, Minnesota

KEY DETAILS:
• His son Dan is team second in command as The Martial
• Drives the W.A.R. Dog, an open cockpit armored vehicle that converts into a mecha suit
• Has served in every conflict since Vietnam
• His daughter Patricia defected to the opposition as Wrecking Ball

ORGANIZER NOTE:
Dante Garrett is a seasoned strategist, tactician and leader of troops with decades of experience winning combat engagements around the globe. He's one of the mnost dangerous men in the world and has eluded hundreds of assassination and kidnapping attempts. If there's one man who could stop us, it's him.
False Flag, Created by Hannibal Tabu in conjunction with Demar Douglas, Quinn McGowan and Damion Gonzales.
Wanna be first to find out what's up with False Flag? Sign up for our newsletter!