Characters: General Dante "War Dog" Garrett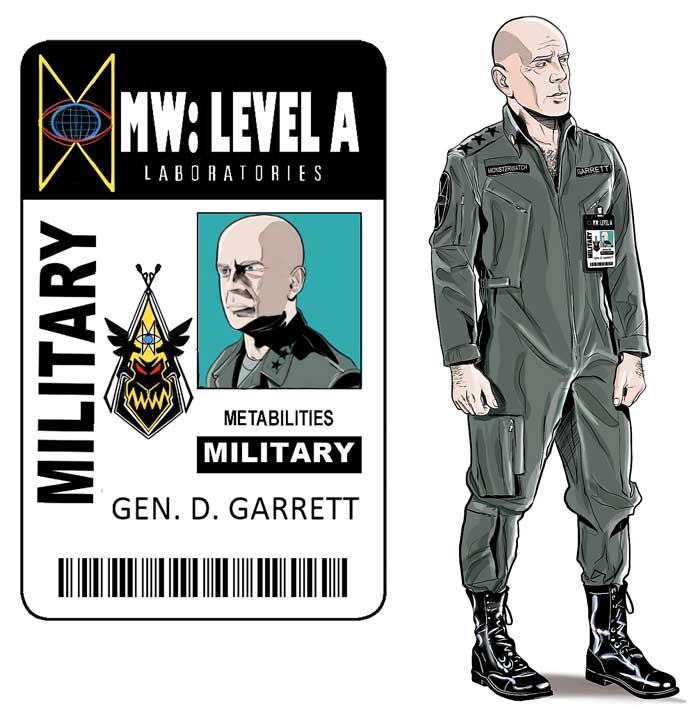 Name: Dante Garrett

Height: 6 feet

Weight 215 pounds

Hair: none (formerly brown)

Ethnicity: Caucasian (American citizen of Russian/Polish descent)

Place of birth: St. Paul, Minnesota

Marital status: Divorced

Known relatives: Patricia Garrett Stevenson (ex-wife) Fairmont Bailey Garrett (son) Patty Garrett Owens (daughter), Jerry Garrett (brother, deceased) Education: PhD in Military Science, Stanford University

Nicknames: War Dog, Dr. Genocide

Best known for: Outstanding service Afghanistan, 1988, [REDACTED], [REDACTED], Outstanding service Republic of the Congo, 1990, [REDACTED], [REDACTED], Turning down the post for the United States Joint Chiefs of Staff, 1999. Accepting leadership position in the secret project Monsterwatch, 2000

Known affiliations: United States Army, Monsterwatch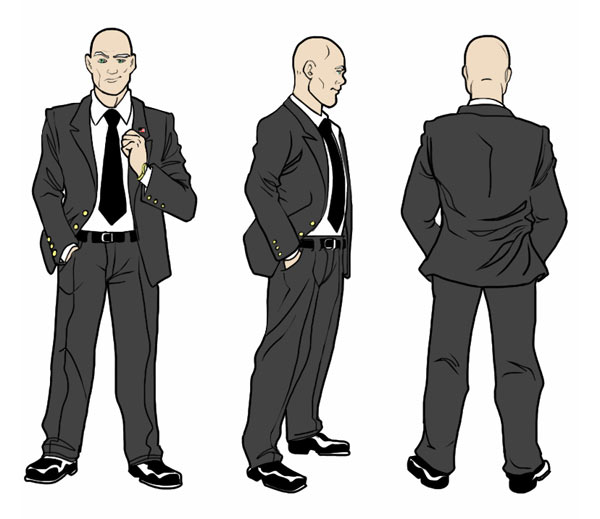 Skills/Abilities: Garrett is a seasoned strategist, tactician and leader of men with decades of experience winning combat engagements around the globe.

Brief Personal History: By all accounts. Dante Garrett was a happy child who would have grown to be a gregarious and happy young man. That all ended when his brother came back from Vietnam without an arm or a leg. After Jerry came home Dante was never the same. He abandoned his dreams of becoming a politician and decided that he would become a soldier. He was determined however, not to end up like his brother. He would not come home from a losing war to face ungrateful citizens. He determined that he would be victorious.

While changing majors from Political to Military Science on the campus of Stanford University he met the love of his life, Patricia. His law school girlfriend came in handy as the death of his older brother caused Dante to become increasingly violent, prone to brawls on and off campus. This earned him the nickname "War Dog."

Patricia clearly smelled war in the air as Dante fast-tracked into the army through his ROTC program. He astonished superiors and his peers with the rate of speed and focus with which he openly threw himself into both combat and his continuing education; and he through the ranks of the United States Army faster than anyone in at least 25 years. Not even the birth of their son, Fairmont "Monty" Bailey Garrett, slowed him down. Earning several commendations for [REDACTED] Dante was on the fast track and life was good ... except at home, a place he rarely ever was. His son Monty wanted desperately to be like the man he barely saw and by the time Patricia gave birth to a girl (Patty), Garrett was home so infrequently he scarcely noticed how much this daughter didn't look like him and resembled [REDACTED].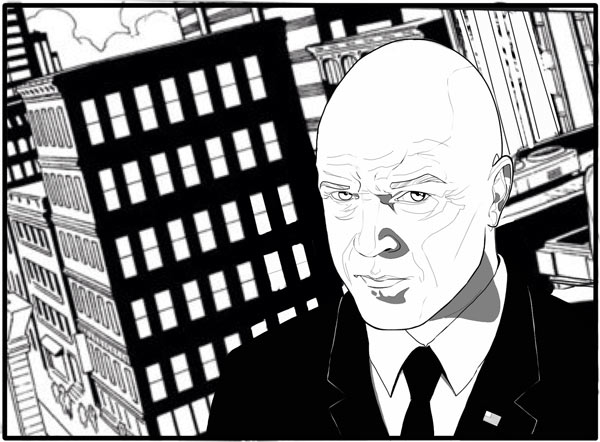 After the Iran Contra Affair, Dante and Patricia quietly divorced. By all accounts it was amicable, due to [REDACTED]. By the time the kids were in college Dante was a two-star General who many saw as a shoe-in to a position on the Joint Chiefs of Staff. When the offer came and was refused, many suggested the divorce had taken the fight out of "the Dog." The truth was that General Dante Garrett had failed. He had given all he could for his country and it had cost him everything. He had nothing left and when the President offered him command of a secret military theoretical research facility, he decided that this would be the cushy command he'd ride into his retirement. Little did he know that this command would bring the old "War Dog" back.

Written and character designed by Quinn McGowan