The file folders pertaining to the members of DangerWatch and the Union of the Snake are among the most carefully guarded secrets in the world. Assassins, spies, and some of the world's finest soldiers, to the world at large, much about them is a mystery.

Funny that these files would just be left lying around like this ...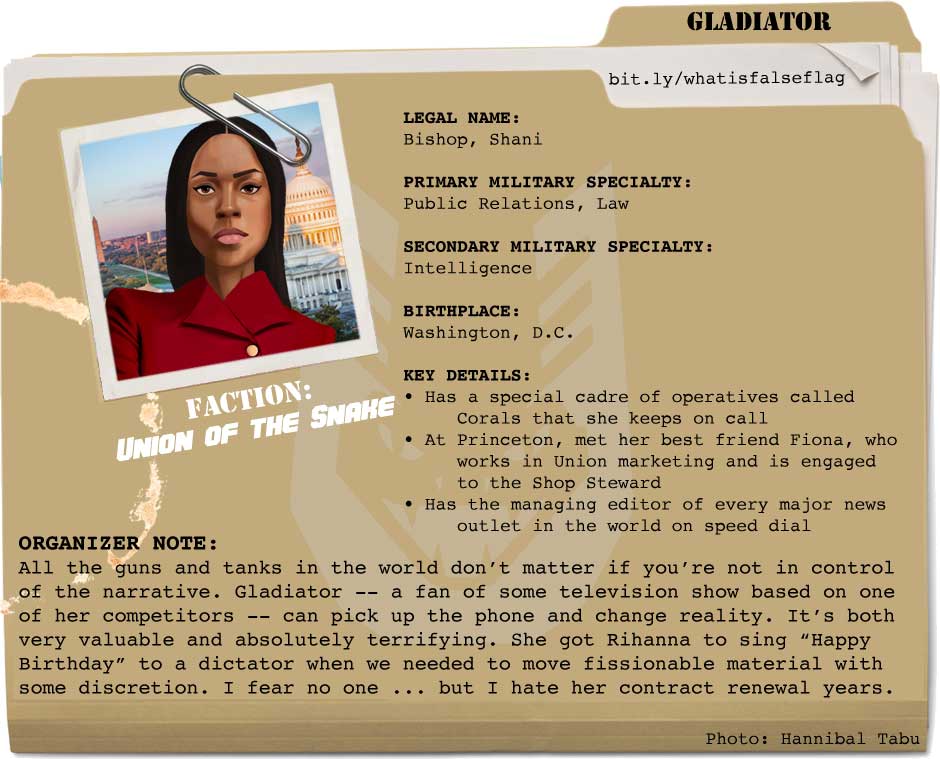 LEGAL NAME:
Bishop, Shani

PRIMARY MILITARY SPECIALTY:
Public Relations, Law

SECONDARY MILITARY SPECIALTY:
Intelligence

BIRTHPLACE:
Washington, D.C.

KEY DETAILS:
• Has a special cadre of operatives called Corals that she keeps on call
• At Princeton, met her best friend Fiona, who works in Union marketing and is engaged to the Shop Steward
• Has the managing editor of every major news outlet in the world on speed dial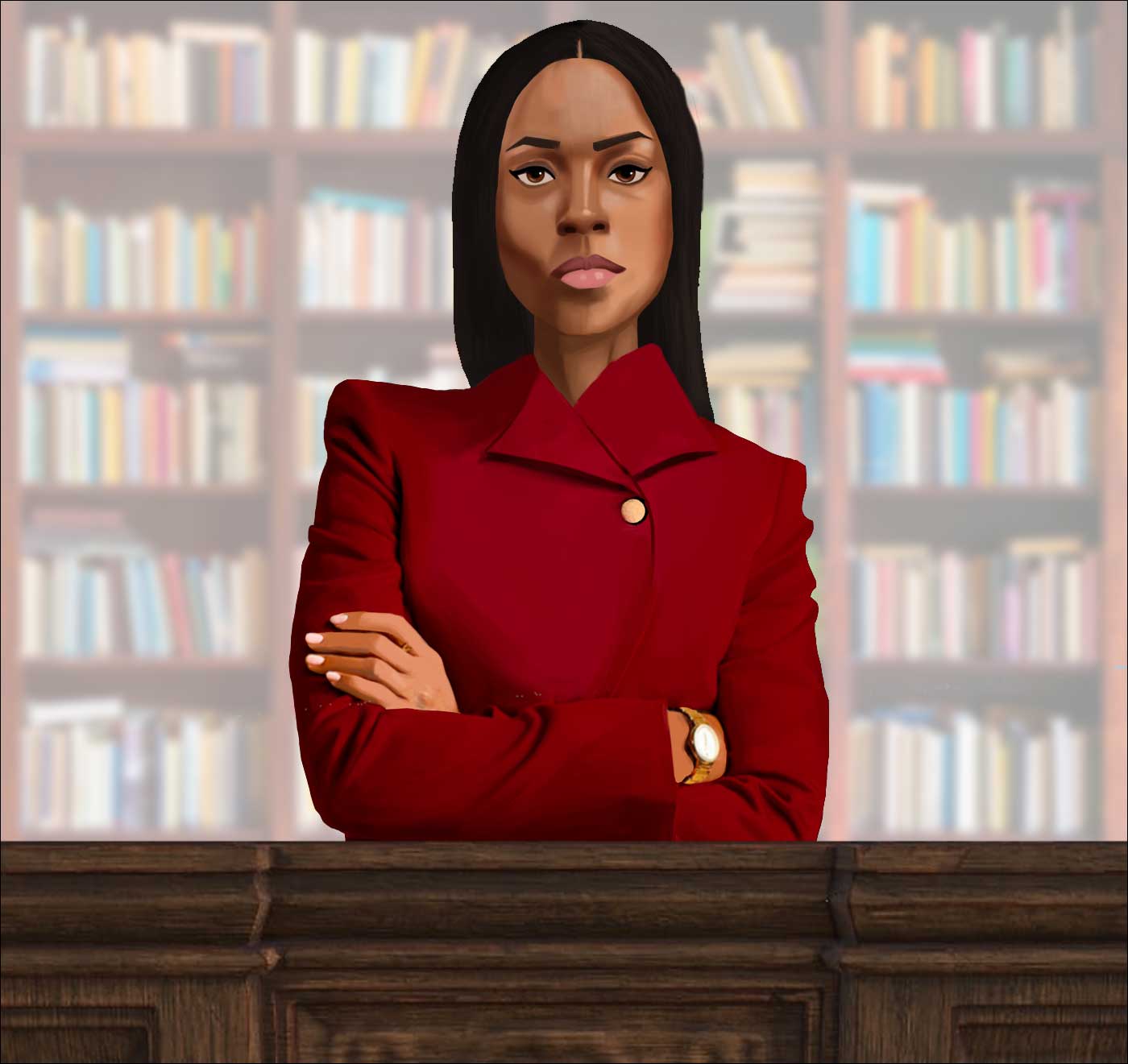 ORGANIZER NOTE:
All the guns and tanks in the world don't matter if you're not in control of the narrative. Gladiator -- a fan of some television show based on one of her competitors -- can pick up the phone and change reality. It's both very valuable and absolutely terrifying. She got Rihanna to sing "Happy Birthday" to a dictator when we needed to move fissionable material with some discretion. I fear no one ... but I hate her contract renewal years.
False Flag, Created by Hannibal Tabu in conjunction with Demar Douglas, Quinn McGowan and Damion Gonzales.
Wanna be first to find out what's up with False Flag? Sign up for our newsletter!