The file folders pertaining to the members of DangerWatch and the Union of the Snake are among the most carefully guarded secrets in the world. Assassins, spies, and some of the world's finest soldiers, to the world at large, much about them is a mystery.

Funny that these files would just be left lying around like this ...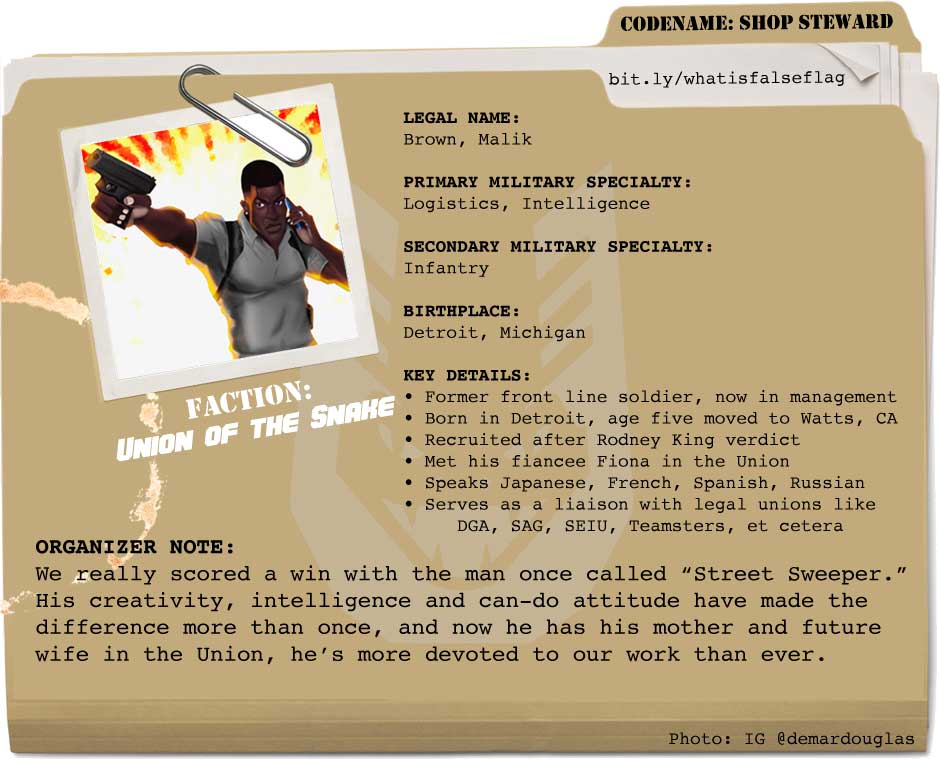 LEGAL NAME:
Brown, Malik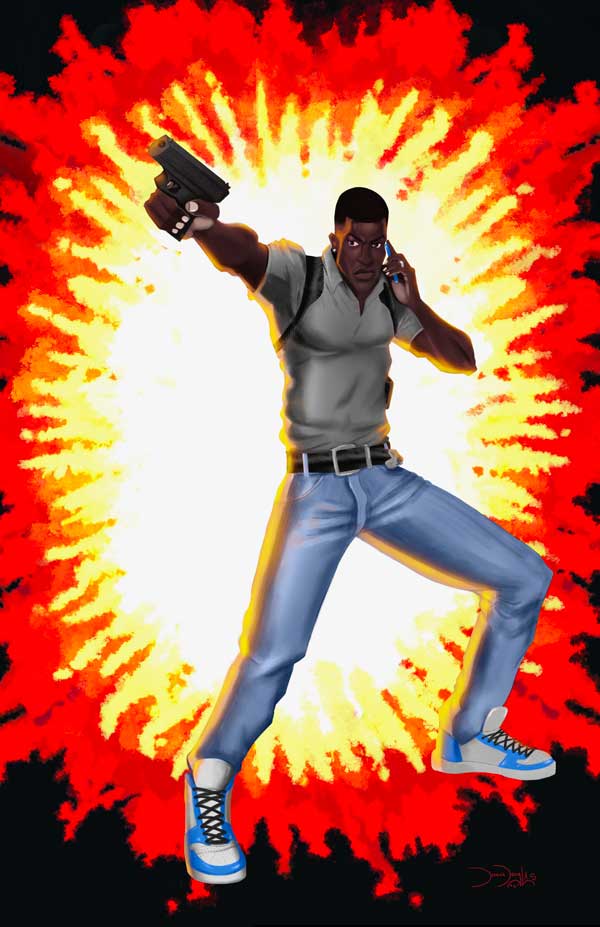 PRIMARY MILITARY SPECIALTY:
Logistics, Intelligence

SECONDARY MILITARY SPECIALTY:
Infantry

BIRTHPLACE:
Detroit, Michigan

KEY DETAILS:
• Former front line soldier, now in management
• Born in Detroit, age five moved to Watts, CA
• Recruited after Rodney King verdict
• Met his fiancee Fiona in the Union
• Speaks Japanese, French, Spanish, Russian
• Serves as a liaison with legal unions like DGA, SAG, SEIU, Teamsters, et cetera

ORGANIZER NOTE:
We really scored a win with the man once called "Street Sweeper." His creativity, intelligence and can-do attitude have made the difference more than once, and now he has his mother and future wife in the Union, he's more devoted to our work than ever.
False Flag, Created by Hannibal Tabu in conjunction with Demar Douglas, Quinn McGowan and Damion Gonzales.
Wanna be first to find out what's up with False Flag? Sign up for our newsletter!