The file folders pertaining to the members of DangerWatch and the Union of the Snake are among the most carefully guarded secrets in the world. Assassins, spies, and some of the world's finest soldiers, to the world at large, much about them is a mystery.

Funny that these files would just be left lying around like this ...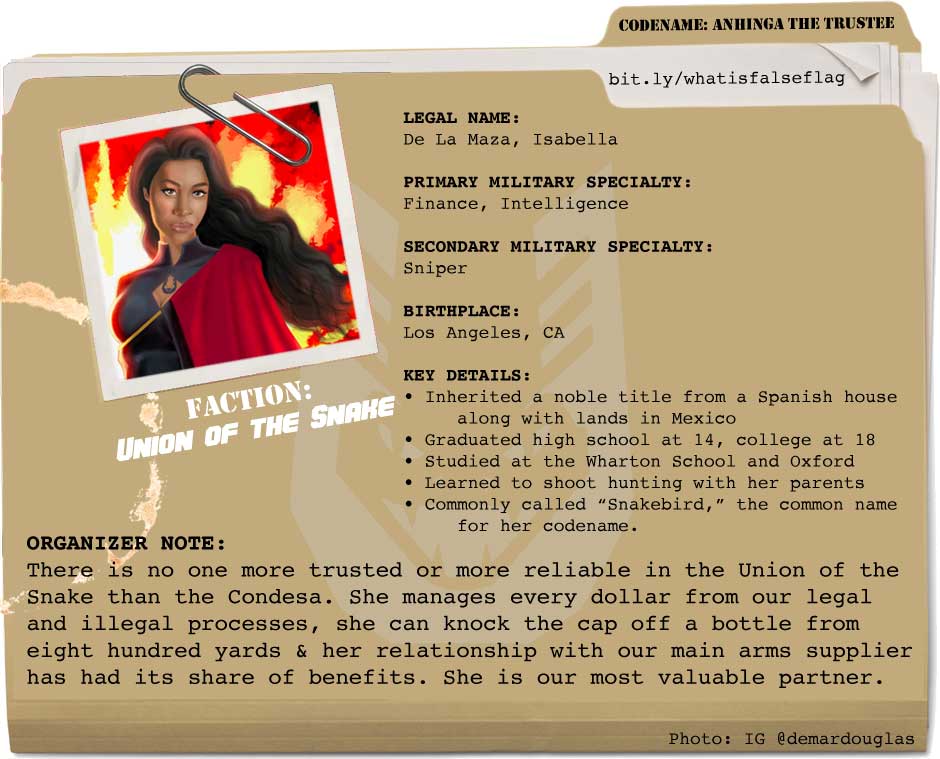 Snakebird is portrayed by Dani Fernandez
LEGAL NAME:
De La Maza, Isabella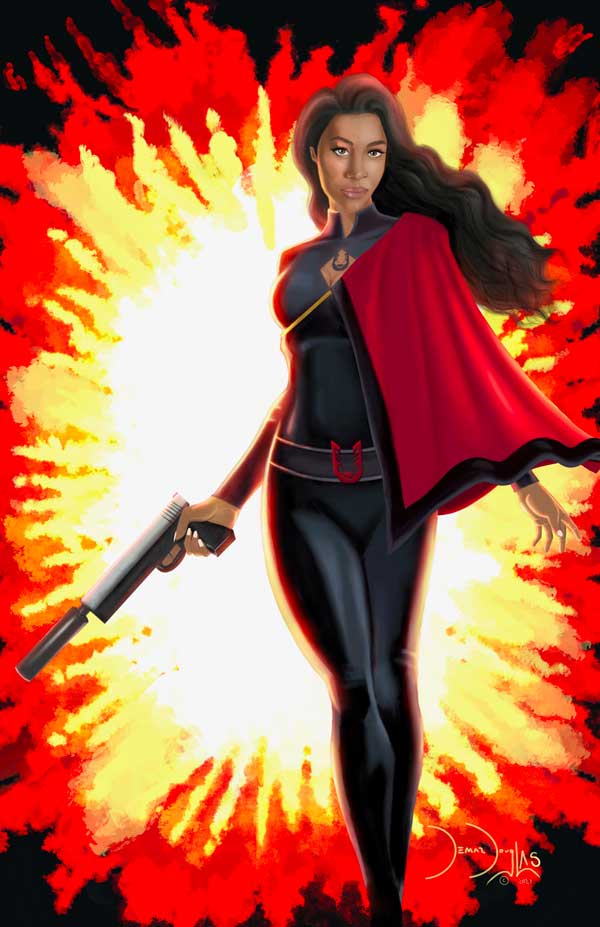 PRIMARY MILITARY SPECIALTY:
Finance, Intelligence

SECONDARY MILITARY SPECIALTY:
Sniper

BIRTHPLACE:
Los Angeles, CA

KEY DETAILS:
• Inherited a noble title from a Spanish house along with lands in Mexico
• Graduated high school at 14, college at 18
• Studied at the Wharton School and Oxford
• Learned to shoot hunting with her parents
• Commonly called "Snakebird," the common name for her codename.

ORGANIZER NOTE:
There is no one more trusted or more reliable in the Union of the Snake than the Condesa. She manages every dollar from our legal and illegal processes, she can knock the cap off a bottle from eight hundred yards & her relationship with our main arms supplier has had its share of benefits. She is our most valuable partner.
False Flag, Created by Hannibal Tabu in conjunction with Demar Douglas, Quinn McGowan and Damion Gonzales.
Wanna be first to find out what's up with False Flag? Sign up for our newsletter!