The file folders pertaining to the members of DangerWatch and the Union of the Snake are among the most carefully guarded secrets in the world. Assassins, spies, and some of the world's finest soldiers, to the world at large, much about them is a mystery.

Funny that these files would just be left lying around like this ...

Rock & Soul is portrayed by Myshell Tabu
LEGAL NAME:
Hendricks, Cheryl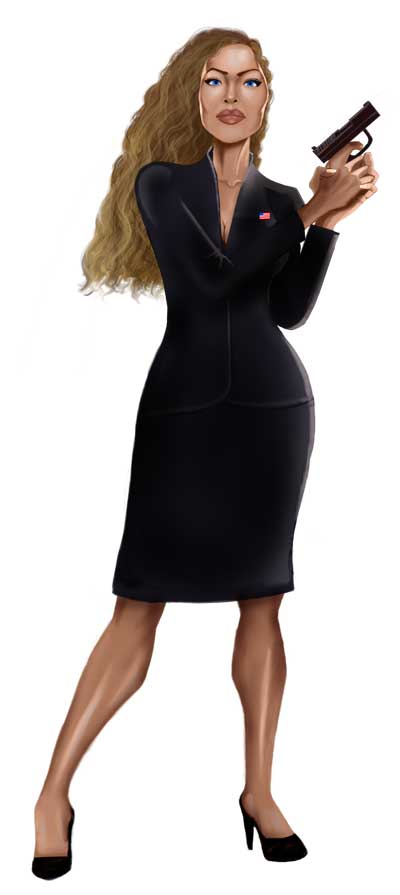 PRIMARY MILITARY SPECIALTY:
Intelligence

SECONDARY MILITARY SPECIALTY:
[CLASSIFIED]

BIRTHPLACE:
Lansing, Michigan

KEY DETAILS:
• One of the team's most decorated operatives who took a promotion into leadership
• On long-term loan to the team from the NSA
• Works as much in Congress as in clandestine operations
• Served as operational overwatch for teams in theatre

WAR DOG NOTE:
With a code name based on the fact her dad was a session musician for rock groups & her mother sang back up for Motown, whenever any assignment lands in her lap, trust it will get done. The problem comes up when she's running a parallel objective for the goons at the NSA. It's all in the national interest, but this is a woman who keeps her myriad secrets close to the vest. I can relate.
False Flag, Created by Hannibal Tabu in conjunction with Demar Douglas, Quinn McGowan and Damion Gonzales.
Wanna be first to find out what's up with False Flag? Sign up for our newsletter!