The file folders pertaining to the members of DangerWatch and the Union of the Snake are among the most carefully guarded secrets in the world. Assassins, spies, and some of the world's finest soldiers, to the world at large, much about them is a mystery.

Funny that these files would just be left lying around like this ...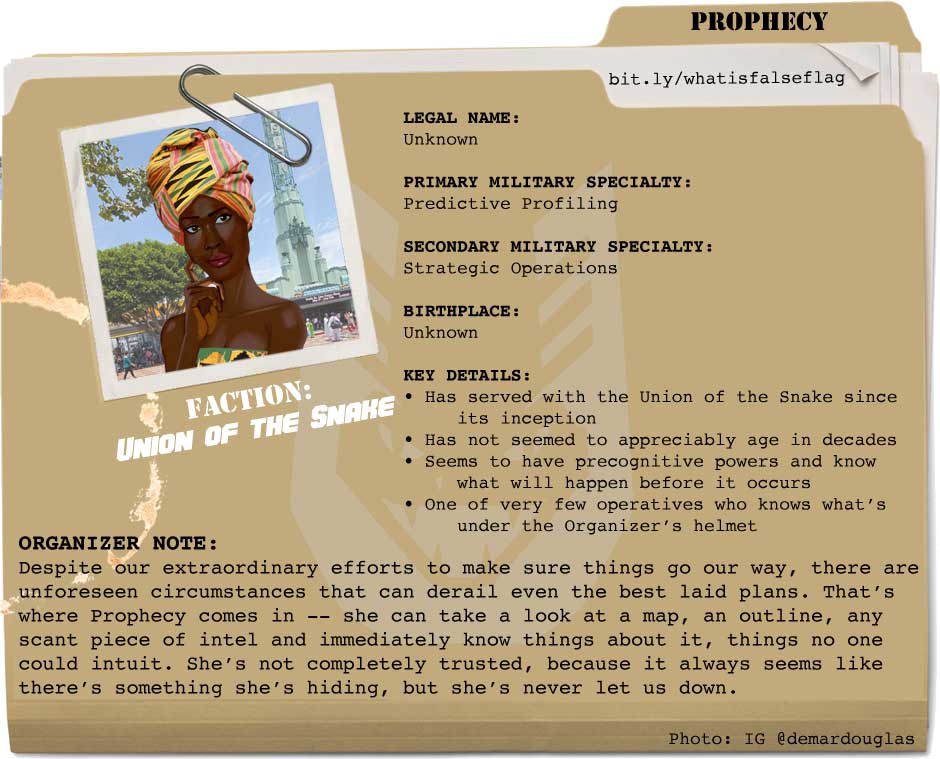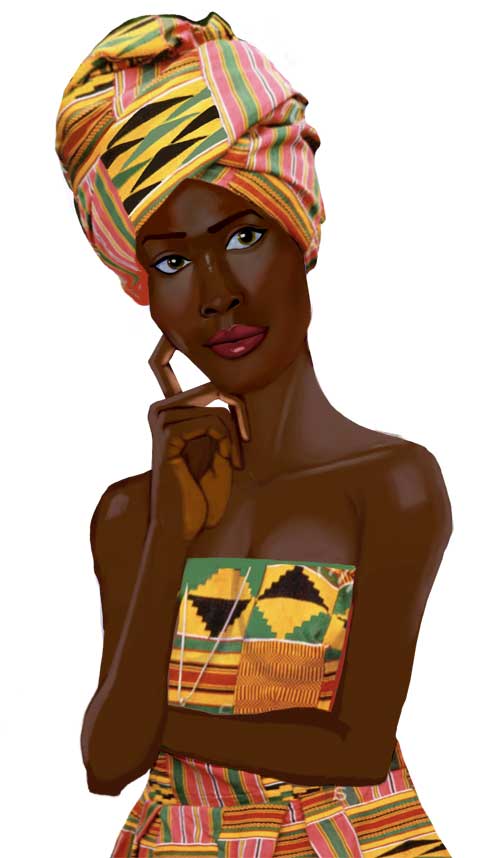 LEGAL NAME:
Unknown

PRIMARY MILITARY SPECIALTY:
Predictive Profiling

SECONDARY MILITARY SPECIALTY:
Strategic Operations

BIRTHPLACE:
Unknown

KEY DETAILS:
• Has served with the Union of the Snake since its inception
• Has not seemed to appreciably age in decades
• Seems to have precognitive powers and know what will happen before it occurs
• One of very few operatives who knows what's under the Organizer's helmet

ORGANIZER NOTE:
Despite our extraordinary efforts to make sure things go our way, there are unforeseen circumstances that can derail even the best laid plans. That's where Prophecy comes in -- she can take a look at a map, an outline, any scant piece of intel and immediately know things about it, things no one could intuit. She's not completely trusted, because it always seems like there's something she's hiding, but she's never let us down.
False Flag, Created by Hannibal Tabu in conjunction with Demar Douglas, Quinn McGowan and Damion Gonzales.
Wanna be first to find out what's up with False Flag? Sign up for our newsletter!