The file folders pertaining to the members of DangerWatch and the Union of the Snake are among the most carefully guarded secrets in the world. Assassins, spies, and some of the world's finest soldiers, to the world at large, much about them is a mystery.

Funny that these files would just be left lying around like this ...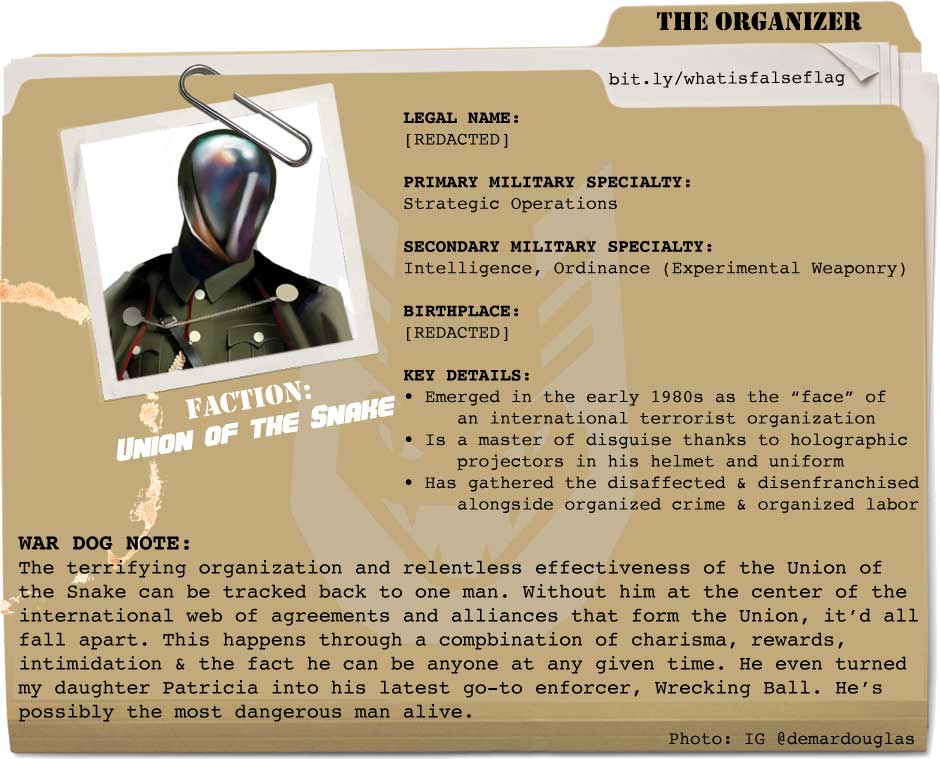 LEGAL NAME:
[REDACTED]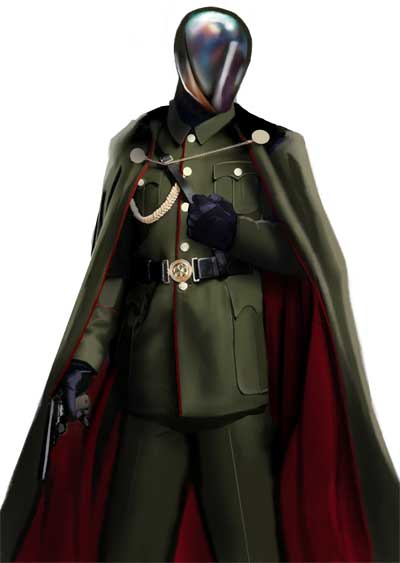 PRIMARY MILITARY SPECIALTY:
Strategic Operations

SECONDARY MILITARY SPECIALTY:
Intelligence, Ordinance (Experimental Weaponry)

BIRTHPLACE:
[REDACTED]

KEY DETAILS:
• Emerged in the early 1980s as the "face" of an international terrorist organization
• Is a master of disguise thanks to holographic projectors in his helmet and uniform
• Has gathered the disaffected & disenfranchised alongside organized crime & organized labor

WAR DOG NOTE:
The terrifying organization and relentless effectiveness of the Union of the Snake can be tracked back to one man. Without him at the center of the international web of agreements and alliances that form the Union, it'd all fall apart. This happens through a compbination of charisma, rewards, intimidation & the fact he can be anyone at any given time. He even turned my daughter Patricia into his latest go-to enforcer, Wrecking Ball. He's possibly the most dangerous man alive.
False Flag, Created by Hannibal Tabu in conjunction with Demar Douglas, Quinn McGowan and Damion Gonzales.
Wanna be first to find out what's up with False Flag? Sign up for our newsletter!