The file folders pertaining to the members of DangerWatch and the Union of the Snake are among the most carefully guarded secrets in the world. Assassins, spies, and some of the world's finest soldiers, to the world at large, much about them is a mystery.

Funny that these files would just be left lying around like this ...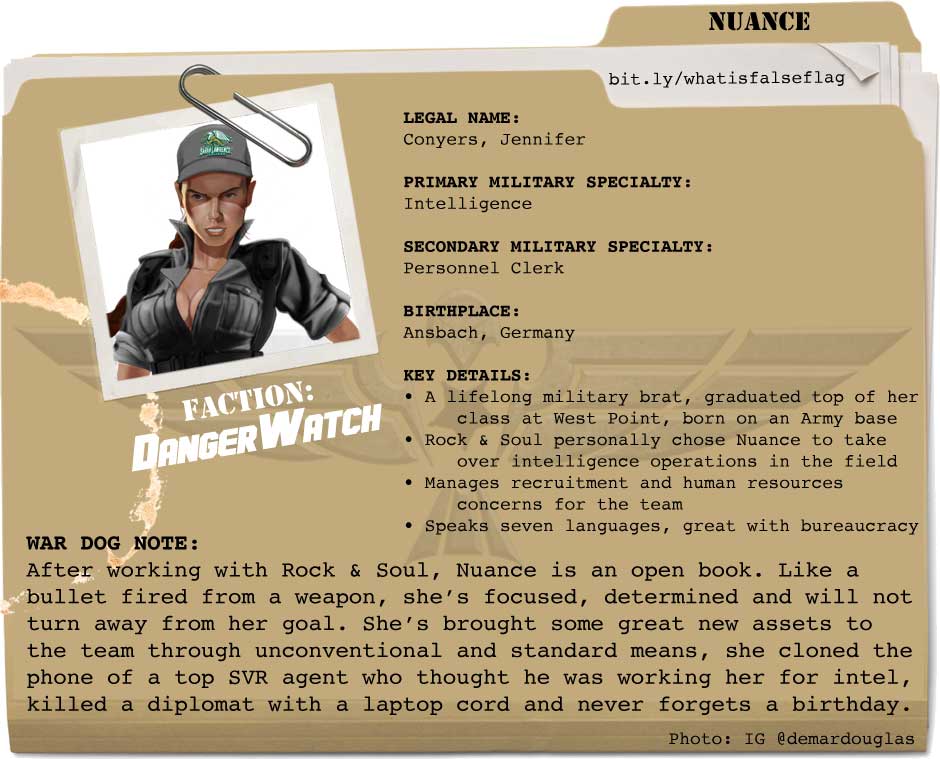 LEGAL NAME:
Conyers, Jennifer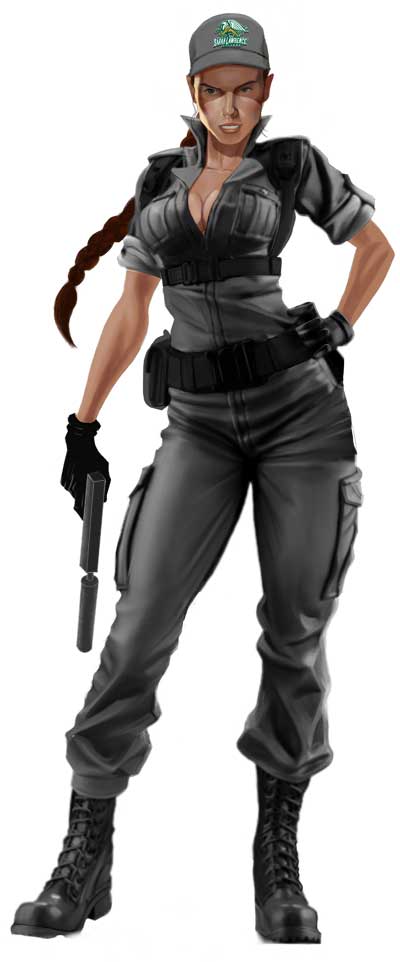 PRIMARY MILITARY SPECIALTY:
Intelligence

SECONDARY MILITARY SPECIALTY:
Personnel Clerk

BIRTHPLACE:
Ansbach, Germany

KEY DETAILS:
• A lifelong military brat, graduated top of her class at West Point, born on an Army base
• Rock & Soul personally chose Nuance to take over intelligence operations in the field
• Manages recruitment and human resources concerns for the team
• Called "The Paper Cut," speaks seven languages, great with bureaucracy

WAR DOG NOTE:
After working with Rock & Soul, Nuance is an open book. Like a bullet fired from a weapon, she's focused, determined and will not turn away from her goal. She's brought some great new assets to the team through unconventional and standard means, she cloned the phone of a top SVR agent who thought he was working her for intel, killed a diplomat with a laptop cord and never forgets a birthday.
False Flag, Created by Hannibal Tabu in conjunction with Demar Douglas, Quinn McGowan and Damion Gonzales.
Wanna be first to find out what's up with False Flag? Sign up for our newsletter!