The file folders pertaining to the members of DangerWatch and the Union of the Snake are among the most carefully guarded secrets in the world. Assassins, spies, and some of the world's finest soldiers, to the world at large, much about them is a mystery.

Funny that these files would just be left lying around like this ...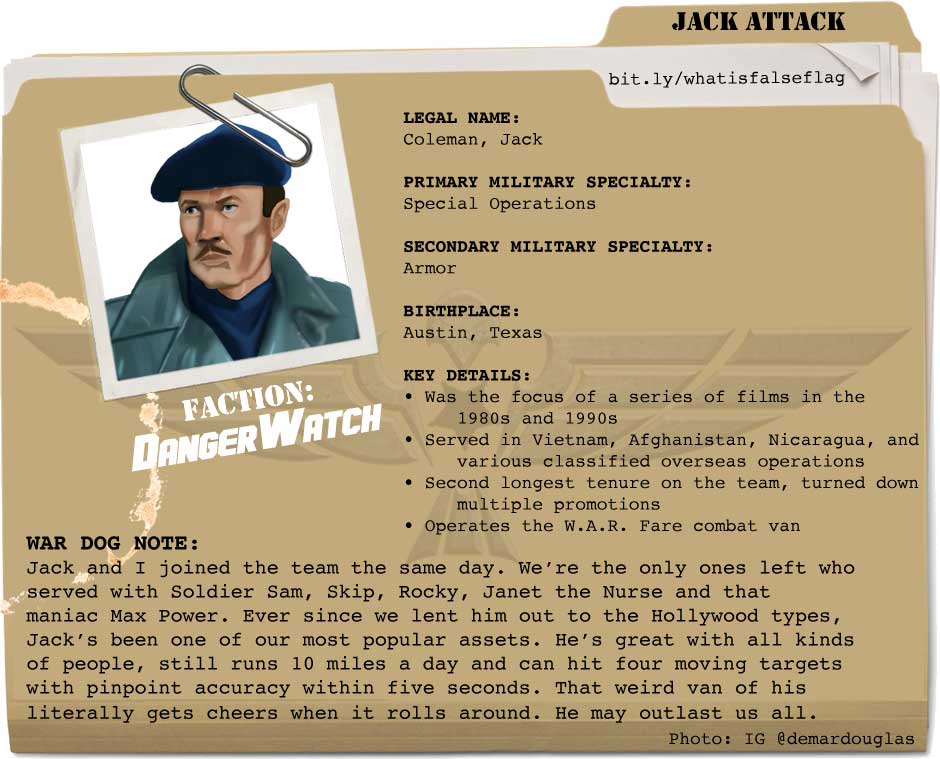 LEGAL NAME:
Coleman, Jack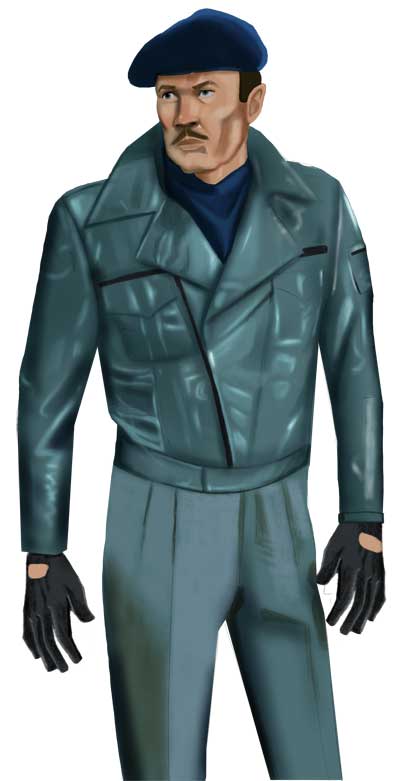 PRIMARY MILITARY SPECIALTY:
Special Operations

SECONDARY MILITARY SPECIALTY:
Armor

BIRTHPLACE:
Austin, Texas

KEY DETAILS:
• Was the focus of a series of films in the 1980s and 1990s
• Served in Vietnam, Afghanistan, Nicaragua, and various classified overseas operations
• Second longest tenure on the team, turned down multiple promotions
• Operates the W.A.R. Fare combat van

WAR DOG NOTE:
Jack and I joined the team the same day. We're the only ones left who served with Soldier Sam, Skip, Rocky, Janet the Nurse and that maniac Max Power.Ever since we lent Jack out to the Hollywood types, Jack's been one of our most popular assets. He's great with all kinds of people, still runs 10 miles a day and can hit four moving targets with pinpoint accuracy within five seconds. That weird van of his literally gets cheers when it rolls around. He may outlast us all.
False Flag, Created by Hannibal Tabu in conjunction with Demar Douglas, Quinn McGowan and Damion Gonzales.
Wanna be first to find out what's up with False Flag? Sign up for our newsletter!