The file folders pertaining to the members of DangerWatch and the Union of the Snake are among the most carefully guarded secrets in the world. Assassins, spies, and some of the world's finest soldiers, to the world at large, much about them is a mystery.

Funny that these files would just be left lying around like this ...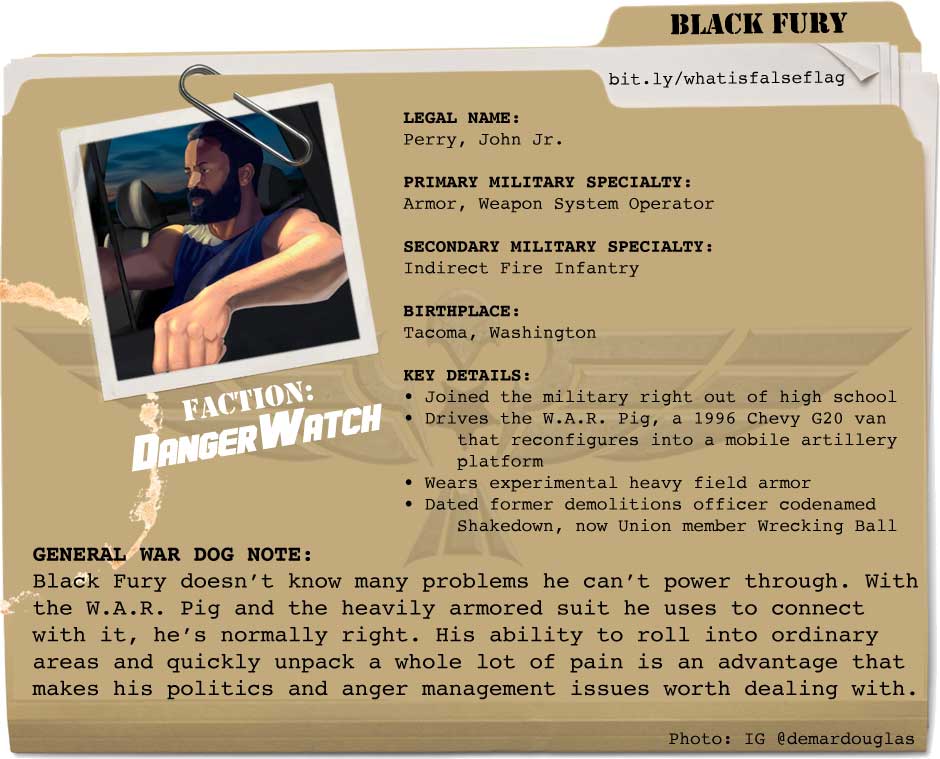 Black Fury is portrayed by Damion Poitier
LEGAL NAME:
Perry, John Jr.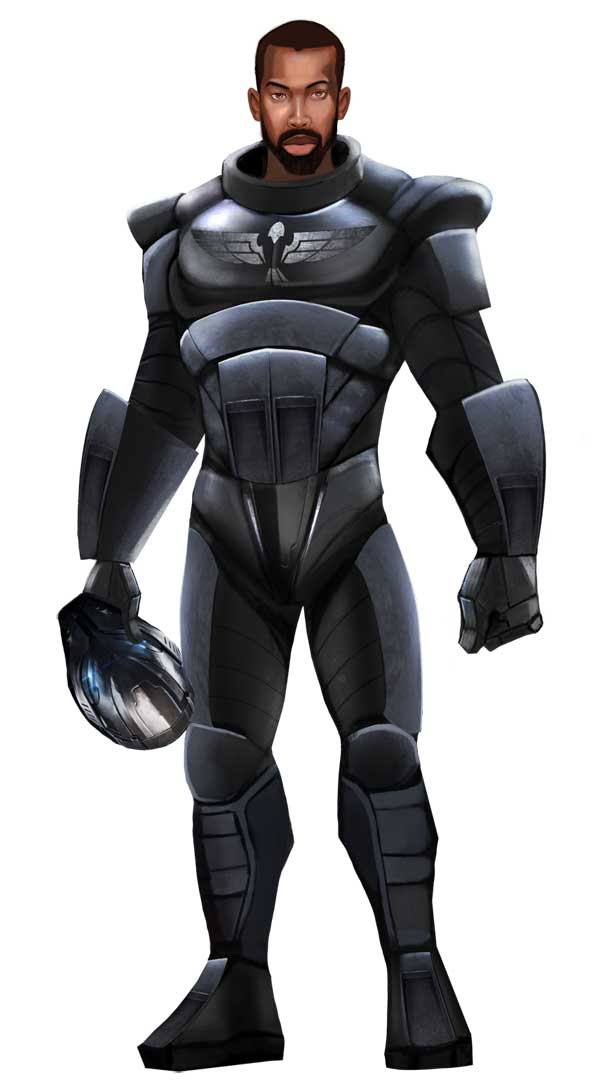 PRIMARY MILITARY SPECIALTY:
Armor, Weapon System Operator

SECONDARY MILITARY SPECIALTY:
Indirect Fire Infantry

BIRTHPLACE:
Tacoma, Washington

KEY DETAILS:
• Joined the military right out of high school
• Drives the W.A.R. Pig, a 1996 Chevy G20 van that reconfigures into a mobile artillery platform
• Wears experimental heavy field armor
• Dated former demolitions officer codenamed Raze, now Union member Wrecking Ball

GENERAL WAR DOG NOTE:
Black Fury doesn't know many problems he can't power through. With the W.A.R. Pig and the heavily armored suit he uses to connect with it, he's normally right. His ability to roll into ordinary areas and quickly unpack a whole lot of pain is an advantage that makes his politics and anger management issues worth dealing with.
False Flag, Created by Hannibal Tabu in conjunction with Demar Douglas, Quinn McGowan and Damion Gonzales.
Wanna be first to find out what's up with False Flag? Sign up for our newsletter!