Posted in
104
,
awesomeness
,
blame society
,
life
,
work
on March 6th, 2014 by Hannibal Tabu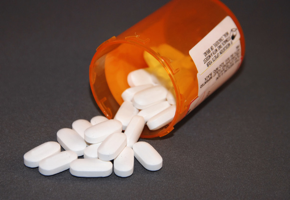 Recently I left my job of five and a half years as a web drone for a major integrated managed care organization (MIMCO). I'd been miserable for more than a year and a half, thanks to being "reorganized" under the command of someone who (in retrospect it seems) didn't like me from the moment we met. Aside from the financial stability for my family, I tried to stay in position due to the health insurance that was provided (also, ironically, serviced by MIMCO), which I felt was necessary for a nagging cardiac issue I developed (coincidentally) in the last year.
Under doctor's orders, I was taking "beta blockers" to regulate the beating of my heart, and the cardiologists hoped that given time my heart would simply heal itself. My lifestyle choices and diet were not at fault ("You didn't do this to yourself," one doctor told me point blank), as I have crystal clear arteries, decent cholesterol and all other indicators of sturdy health. I have up fried foods some years ago, I try to exercise, I even got a horrifying prostate exam. I'm playing by the rules. One teensy wall of my cardiac organ was not performing as it should, so care had to be taken.
As my health insurance coverage was about to expire, my cardiologist believed that I may be ready to stop taking the medicine. The cynic in me wondered if losing coverage had anything to do with this, as an untimely demise would work in the best interests for everybody at MIMCO. Nonetheless, an echocardiogram showed that my heart was operating as it should and therefore I was no longer required to relentlessly follow the rather laissez-faire course of treatment prescribed for me.
So, in either a wonderful display of serendipity or a cynical attempt at murder (I'm choosing to believe the former), I now have a clean bill of health and am drug free once again. Sure, I suppose I now have a "pre-existing condition," but that won't be an issue in getting future coverage (thanks, Obama!) and for the foreseeable future, I am "okay."
In a word, "yay!"
For this to happen as I am seeing the release of my debut comic book, announcing my new project and enjoying some favorable media scrutiny, I consider an enormous blessing. I also do connect my liberation from a frankly oppressive situation connected with my improved health. I am happy to (finally) share this news with you (as honestly it happened on Monday and i was too busy to get to telling you all until today).
I'm still keeping the last of the pills, though.
Just in case …
Playing (Music): "Happy" by Pharrell

Tags:
blessed
,
happy
,
health
,
heart
,
life
,
stress